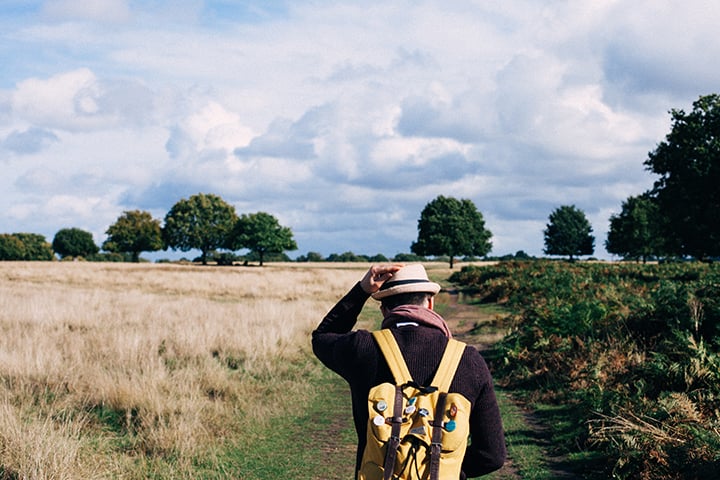 Private health insurance is sometimes seen to be a luxury or a desirable company perk. However, in recent years, policies have become more competitive and affordable as more people turn to private options after experiencing excessive waiting times and limited options when receiving treatment through the NHS.
The NHS has provided exceptional care to millions of people for many years, nevertheless, with a finite budget, resources and a daily struggle to meet the surging demands. This has made some people consider whether they are receiving the best care for themselves and their family. With this in mind, we have listed some common benefits you might receive if you opt for private health insurance.
1. It's about choice
If you receive treatment via the NHS, you are not often offered the choice when it comes to choosing where you are treated and whom you are treated by. If you require an operation, you are usually designated a surgeon and a location. One benefit of private health insurance is the 'choices' it provides – you will be able to control where you are treated and will often find operations have much shorter waiting times.
How we can help: We are here to help you find the best deal, quickly and efficiently. Our experienced and knowledgeable team are here to help you navigate the wide range of health insurance providers, including policies from well-known brands like Bupa or Vitality.
Our aim is to find you the best plan; one that is cost-effective and guarantees your peace of mind, knowing that all aspects of your healthcare have been covered. With extensive industry knowledge and over 30 years of experience; our advisors are experts at efficiently sourcing the best plans for you and your family.
2. Shorter waiting times 
Recent data (2016) published by NHS England revealed that 157,101 people who attended A&E departments in England had to wait more than the benchmark time of four hours. A&E departments also witness an increasing volume of patients than seen in previous years, putting an increased demand on the care providers and resources. However, A&E was not the only department to see an increase in attendants.
Describing the NHS as 'overstretched' with 'finite resources', an NHS doctor and private practitioner recently interviewed by the Independent commented, 'I have no doubt the institution provides an incredible service to patients, particularly those suffering from chronic illnesses. However, if you are looking for convenience, you should try and go elsewhere.'
For those with a chronic or recurrent condition, private health insurance can help to reduce the time spent waiting for treatment, especially if you're waiting time is greater than six weeks.
3. Privacy and comfort
Private health insurance is the perfect option for those looking to ensure any time spent in hospital is comfortable and private. With many policies, you can opt to have the choice of private rooms and also request things like same-sex wards.
Private health insurance can help provide you with access to newer, more modern hospitals in locations around the country. These options can contribute to making treatments you require more flexible and easier to fit into everyday life.
How we can help: If you have specific needs, like added privacy, speak to our experienced team. We are here to help discuss all your requirements so we can find the best policy to suit both your budget and health. We do not sell the same plan to every customer; we help create bespoke and tailored solutions.
4. Specialist drugs and treatments
An overstretched budget has seen the NHS deny some treatments and specialist drugs to patients because of their expense. Private health insurance can provide you with better access to treatments and medications not available on the NHS.
If you require specific treatments or have specialist needs, speak to our experienced team, they can help you find the best policy to meet your needs. As a broker, we have work with large brands and smaller providers to offer our customers the choice of picking the right policies.
How we can help: As part of our service, we can review existing plans. With industry knowledge, we can provide you with various options, allowing you better control over your health insurance policy.
5. Convenience & Flexibility
One of the most common NHS complaints is the lack of flexibility regarding GP appointments and treatments. You often have little choice of dates and times; if you miss a date you also often risk forfeiting treatment and will be added to the waiting list again.
Private health insurance provides you with better flexibility, essential if you have a busy schedule. Often with the NHS, waiting times for appointments can disengage patients, often meaning we do not follow up on our healthcare due to not wanting to 'waste time'. Private health insurance will help put you in control of your health, helping to put your lifestyle and busy schedule fist.
Let us provide a helping hand…
Here at Private Health Supermarket (PHS) we are here to provide you with a guiding hand when it comes to policies and healthcare plans. We have over 30 years' of experience in the industry and can provide you with unbiased, independent advice.
We do not just send out generic quotes, we work with you and discuss all your needs and requirements. We want to ensure your policy is not only good value for money but that it also provides great cover.
So don't hesitate, let's work together to find the best private health insurance policy for you.